IRVINE, CALIFORNIA – March 1, 2023
Fuscoe Welcomes New Geospatial Program Manager Joseph Bartorelli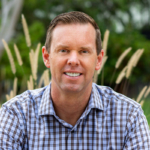 "Joe has outstanding credentials and expertise in all aspects of geospatial technology initiatives and will oversee training of Fuscoe's staff company-wide. His technological skills will translate to a full range of cutting-edge geospatial technology services that can benefit all of Fuscoe's clients."
Ian Adam, MESM, CPSWQ, QSD/P | VP, Specialty Practices
Joe Bartorelli, CP, GISP, CSM
Geospatial Program Manager
As Fuscoe's Geospatial Program Manager, Joe is responsible for the development and implementation of geospatial technology for all engineering, mapping and survey staff company wide. Joe works with Fuscoe's project managers, clients and/or project architects to establish scanning, mapping and modeling objectives, accuracies, deliverables and requirements. One of Joe's goals is to expand Fuscoe's 3D Animation Services for the real estate industry to include interior and exterior renderings, aerial renderings, animations/videos and 360 virtual tours. He also is dedicated to pursuing machine learning and Al initiatives and R&D related to civil engineering, site and building assessments, point clouds and 3D modeling.
Airborne Image & LiDAR Capture

sUAS (Drones) Overall Implementation & Fleet Management

Mobile Terrestrial Laser Scanning – Vehicle & Wearables

Static Terrestrial Scanning

LiDAR Extraction & Modeling

Mesh Technology & Digital Twins

Augmented & Virtual Reality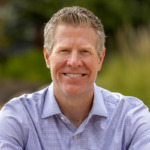 Fun Facts About Joe
What style from your childhood makes you cringe now?
What's your favorite place to shop?
For additional information please contact:
Joe Bartorelli
Geospatial Program Manager
jbartorelli@fuscoe.com
949.474.1960