LOS ANGELES, CALIFORNIA – November 9, 2023
Shelby, Eduardo
& Robert promoted in LA
Shelby Shirlock, PE Promoted To Senior Project Manager
Shelby has over 15 years of civil engineering design experience and as a Senior Project Manager, he skillfully leads his team in providing services for residential and commercial projects throughout Southern California. Shelby's expertise ranges from management and design of grading and utility improvement plans to entitlement packages. He also demonstrates adept handling of the unique challenges encountered during project planning, design and construction and easily develops strong relationships with clients, sub-consultants and plan checkers. Shelby has provided services for a variety of project types, including single- and multi-family residential developments, market-rate and affordable apartments, as well as senior and assisted living communities. His wide range of experience also includes commercial and retail centers as well as existing project site renovations. Shelby's clients have included Toll Brothers Apartment Living, The Irvine Company, AMCAL, C&C Development, Shea Homes, Quarterra, NextPhase Development, Costco, The New Home Company, Red Oak Investments, UrbanWest, PCL Construction and Gensler, among others. Shelby is a graduate of University of California, Los Angeles and resides in Los Angeles.
Shelby's Notable Projects
BARRINGTON PLAZA

Los Angeles | Douglas Emmett

PARC DERIAN & CARTWRIGHT AFFORDABLE FAMILY APARTMENTS

(pictured)

Irvine | C&C Development

HALCYON HOUSE LUXURY APARTMENTS

Costa Mesa | Quarterra

ORANGE COUNTY HEALTHCARE CAMPUS DESIGN-BUILD

Irvine | Gensler/PCL Construction

OV8TION TOWNHOMES

Sunnyvale | Taylor Morrison

CAMEO APARTMENT HOMES

Orange | Toll Brothers Apartment Living

BAKER BLOCK

Costa Mesa | Red Oak Investments

CITRON

Anaheim | Anton Development/Nextphase Construction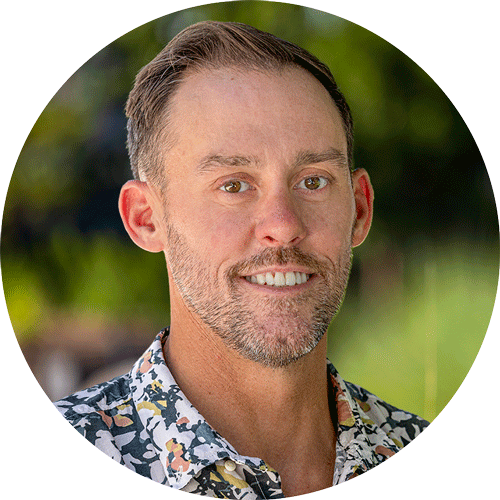 Fun Facts About Shelby
What's the last book you read?
What's your favorite cereal or candy?
Dark Chocolate Peanut Butter Cups
Who's your favorite sports team?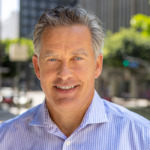 "So happy and proud to be in a workplace with a strong culture that has helped these three top civil engineers grow and advance their technical skills and project leadership acumen to this point in their respective careers. Their promotions are well deserved and we are super excited to see how they will develop into the next level of leadership at Fuscoe."
Andy Willrodt, PE | Principal/Regional Manager, Los Angeles
Eduardo Cruz, PE Promoted To Project Manager
Eddie's current role as Project Manager involves supervising workflow coordination and scheduling, while mentoring his engineering team. He functions as the project design lead, managing projects from start to finish to provide quality services to his clients, while adhering to their standards, agency specifications and project budgets. Eddie's projects include mixed-use and multi-family residential developments, including project types such as senior housing, town homes and apartments. He has also worked on alternative energy (wind farms) and commercial, retail and medical office projects. Eddie is an enthusiastic and focused team leader who enjoys creative problem solving. Eddie's clients have included The Related Companies, TAG-2 Medical Investments, COSTCO Wholesale, Legacy Partners, LENNAR, D.H. Blattner, Prime Healthcare, McCarthy Cook and SWA Architects, among others. Eduardo is graduate of Santa Clara University and lives in Torrance.
COSTCO CULVER CITY & COSTCO NORWALK

COSTCO Wholesale, Inc.

SUNRISE OCEANSIDE & SUNRISE ORANGE

Sunrise Senior Living

2052 LAKE AFFORDABLE HOUSING

Altadena | EAH Housing

THE LUMEN

Los Angeles | McCarthy Cook

CAMELLIA COURT PARCELS

Alhambra | Tag-2 Medical Investment Group, LLC

OLIVE VIEW-UCLA MEDICAL CENTER DEVELOPMENT DESIGN BUILD

(pictured)

Abbott Construction for County of Los Angeles
Fun Facts About Eddie
What's the last thing you watched on Netflix?
Adam Devine standup special
What is one new thing you've done or learned during the pandemic?
Designed and installed my backyard landscape
Who is your celebrity crush?
Robert Spagnuolo, EIT Promoted To Project Manager
Robbie is a Fuscoe Project Manager and leads a team of engineers in providing services for projects throughout the Los Angeles area. He has nine years of civil engineering infrastructure experience. He has a strong background in public and private projects, with focused work on mixed-use and apartment developments, as well as medical centers, higher educational facilities and resorts. Robbie's clients include SWA Architects, Kardent, MBK Homes, Pacific Plaza Premier Development Group, Sunrise Senior Living, RACAIA, Legacy Partners, Alliance Residential, and more. Robbie has proven to be a very capable design leader, known for his outstanding technical ability and meticulous attention to detail. His in-depth knowledge of local, county and state regulatory and permitting requirements has made him a valuable asset for Fuscoe and the clients he serves. Noted for his interpersonal and leadership abilities, Robbie enjoys mentoring his staff and sharing his skills for their professional enrichment and development. Robbie is a graduate of the University of Delaware in Newark, DE and lives in the city of Burbank.
Robbie's Notable Projects
CATALINA ISLAND MEDICAL CENTER

Avalon | Catalina Island Medical Center

BEAR MOUNTAIN RESORT

Big Bear Lake | Alterra Mountain Company

LACCD LAPC CHILD DEVELOPMENT ACADEMIC FACILITY DESIGN-BUILD

Woodland Hills | RAC AIA/Suffolk Construction

PACIFIC SQUARE MIXED-USE

San Gabriel | Pacific Plaza Premier Development Group

ZIA APARTMENTS

Anaheim | MBK Homes

CITY OF LONG BEACH TINY HOMES

Long Beach | Kardent Architects

FRUITION PARK

Riverside | Kings Co., LLC

WALLACE ON SUNSET MIXED-USE

(pictured)

Hollywood | Essex Property Trust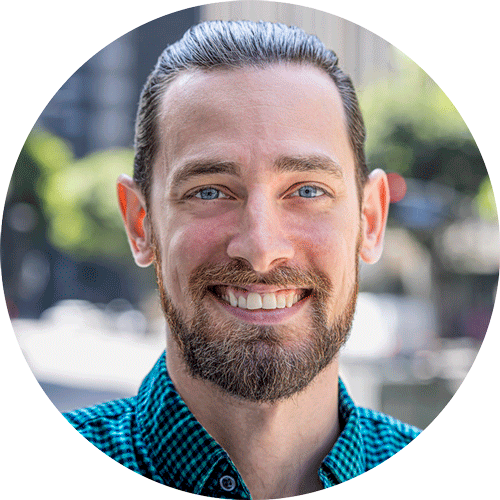 Fun Facts About Robbie
What's your favorite movie?
What's the scariest thing you ever did?
Walked through an abandoned insane asylum with high school friends
For additional information please contact:
Robin Robinson
Principal/Director of Marketing
rrobinson@fuscoe.com
949.474.1960