IRVINE, CALIFORNIA – October 13, 2021
Nick Flores Joins Irvine Office as New CAD Manager
With over 15 years of CAD management and training experience, Nick's expertise fills a special niche at Fuscoe Engineering. At the forefront of technology within the civil engineering industry, Fuscoe strategically resolved to expand its staff's Civil 3D and related Autodesk software skills and secured an expert, Nick Flores, to lead the charge. Nick is an AutoCAD Civil 3D Certified Professional who is highly proficient in multiple Autodesk software programs, including AutoCAD and AutoCAD Civil 3D, Navisworks, Revit MEP, AutoTURN Pro 3D and Bluebeam PDF Revu. Nick's role at Fuscoe entails managing the firm's Civil 3D Training Program for production staff company-wide. His goal is to maximize implementation services, customization, training and support for all four Fuscoe offices.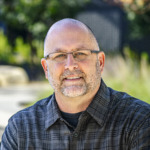 "Nick's technological expertise and strong mentoring skills enhance Fuscoe's ability to respond to client needs with cutting-edge services. He is a very talented manager whose contributions ensure our staff members are consistently performing at the top of their game."
Jeff Stempson, Director of Information Technology
Nick enjoys problem solving and is a motivating team player. His focus is to research, design and manage civil improvements on a wide variety of projects; develop templates, standards and procedures to streamline CAD designs and plans; maintain resource libraries and update CAD standards manuals; lead open forums and trainings to discuss technology functions, design productivity and tips; work with many levels of Fuscoe CAD users to develop and adapt workflows to best utilize Civil 3D; and build complex three dimensional models as needed for client projects. Nick is a life-long resident of Whittier, where he lives with his children, James and Lily.
For additional information please contact:
Laura Goforth
Marketing Manager
lgoforth@fuscoe.com
949.474.1960