Irvine, California – September 13, 2023
Allen, Victor & Marty Promoted in Survey & Mapping
Fuscoe Engineering's Survey & Mapping Team has an outstanding reputation throughout Southern California and these individuals have all contributed to its strength and success. Marty, Allen and Victor are all extremely dedicated and effective leaders, who excel at their very distinctive roles. Marty oversees mapping production, Allen manages the survey field crews, and Victor has oversight of the department's billing and contracts. Each of these highly respected professionals is essential to the smooth functioning of Fuscoe's Survey & Mapping Team.
Allen Mahan, LSIT Promoted To Chief of Parties
Allen has over 32 years of land surveying experience in Southern California, both in the field and in office. As Chief of Parties, Allen manages the day-to-day operations of 13 field crews and in-house supporting technicians, including coordinating and scheduling survey tasks, dispatching survey teams, ensuring clients' projects successfully adhere to milestones. Allen is also responsible for writing all survey construction staking proposals and his work entails close coordination with clients and construction subcontractors.
A very focused and conscientious professional, Allen is known for his meticulous attention to detail and ability to oversee a multitude of projects at one time. He currently manages dozens of construction surveying projects, ranging from public works and infrastructure projects to single-family residential, high-rise developments and master-planned communities.
PARK AND PASEO MIXED USE
Santa Ana | Alliance Residential

RANCH CAMP AT RIENDA (pictured)
Rancho Mission Viejo | Rancho Mission Viejo Company

WARNER MIXED USE
Santa Ana | Greystar

TUSTIN LANDING AT TUSTIN LEGACY
Tustin | Brookfield Residential

SEAMARK HOMES
Huntington Beach | LENNAR

WOODBRIDGE HIGH SCHOOL PERFORMING ARTS FACILITY
Irvine | Irvine Unified School District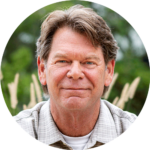 Fun Facts About Allen
What's your favorite place to shop?
What's the last thing you cooked?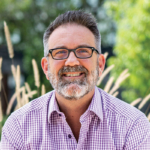 "Marty, Allen and Victor are all stars in their respective fields. They've excelled in their positions and gone above and beyond in their dedication and service to clients. Fuscoe is honored to have these exceptional leaders on our management staff."
Kurt Troxell, PLS | Senior Project Manager
Victor Flores, LSIT Promoted To Senior Project Manager, Survey
Known for both his efficiency and professionalism, Victor has 30+ years of combined surveying and civil engineering experience. His unique background incorporating both disciplines has proven to be very beneficial for the Fuscoe team. Victor's broad perspective allows him to efficiently coordinate projects involving third party engineering firms as he easily interprets technical data between the surveying and engineering sectors so that the final product always wins client approval. Victor oversees the survey department's billing and contracts, ensuring that Fuscoe is on schedule and budget. His role also includes expanded staff training and oversight.
Well respected by both his peers and clients, Victor handles the Survey Project Management duties and assists the Fuscoe mapping department on an as-needed basis. Victor possesses strong computer skills and technical expertise. Survey team members seeking streamlined solutions to technical issues typically rely on Victor's assistance. He oversees various systems he developed for streamlining efficiencies in billing and survey field calculations. Victor's notable clients include Brookfield Residential, DPR Construction, Lewis Management Corp., Irvine Company Apartment Communities, Clark Construction, city and local agencies, as well as others.
Victor's Notable Projects
TUSTIN LANDING AT TUSTIN LEGACY
Tustin | Brookfield Residential

BROADCOM CORPORATE CAMPUS (pictured)
Irvine | DPR Construction

PARK AND PASEO MIXED USE
Santa Ana | Alliance Residential

COSTCO WHOLESALE
Various Locations throughout Southern California | Costco Wholesale, Inc.

RANCH CAMP AT RIENDA
Rancho Mission Viejo | Rancho Mission Viejo Company

HALCYON HOUSE APARTMENTS
Costa Mesa | LENNAR Multi-Family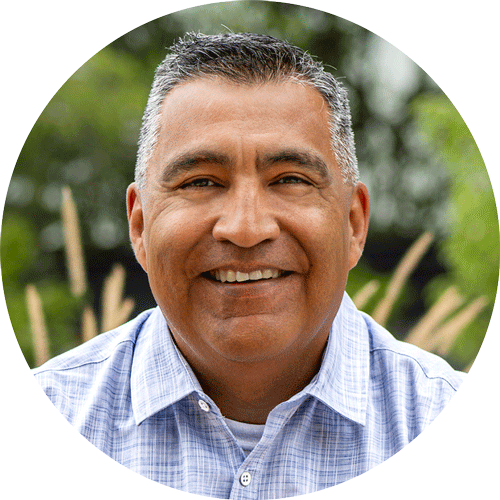 Fun Facts About Victor
What's your favorite movie or movie quote?
The Pursuit of Happiness - It's ok to fail; It's not ok to quit.
What was the last emoji you used in a text message?
If you could be any super hero who would you be?
J. Marty Smith, PLS Promoted To Senior Project Manager, Mapping
Marty has 20+ years of land surveying and mapping experience throughout Southern California. In his position as Senior Project Manager, Mapping, Marty leads project operations for Fuscoe's entire mapping team, overseeing and coordinating mapping production. He is responsible for proposal preparation, managing staff resources, budget and schedule management, and quality control. Marty values precision and accuracy and is a hands-on manager who enjoys mentoring his team and inspiring them to do their best work.
Marty has extensive experience working on public and private assignments, including projects in the land development, commercial/industrial, residential, retail, water district and energy fields. Marty has worked on large projects, which include the subdivision of land, property acquisition and preparation of records of survey. His private clients have included Costco Wholesale, National CORE and Tesoro, among others, and he has provided on-call services for city, local and state agencies.
IRVINE RANCH WATER DISTRICT SURVEY & MAPPING ON-CALL PROJECTS (pictured)
Irvine | IRWD

CITY OF ANAHEIM ON-CALL SURVEY & MAPPING SERVICES
Anaheim | City of Anaheim

OCV!BE MAPPING/ENTITLEMENTS
Anaheim | Anaheim Real Estate Partners, LLC

METROPOLITAN WATER DISTRICT MAPPING SERVICES
Orange County | Metropolitan Water District

NEWLAND SIERRA MASTER PLAN
San Diego County | Newland Communities

TESORO HIGHLANDS MASTER PLAN
Valencia | BLC Tesoro, LLC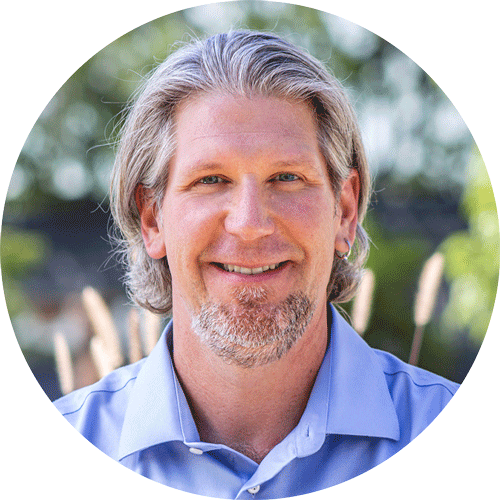 Fun Facts About Marty
What's the scariest thing you ever did?
Went to Somalia while in the US Marine Corps
What style from your childhood makes you cringe now?
Perm at the age of 13... My class photo is awful
What is one new thing you've done or learned during the pandemic?
Converted Toyota Tacoma into an overland vehicle/mini RV for camping
For additional information please contact:
Robin Robinson
Principal/Director of Marketing
rrobinson@fuscoe.com
949.474.1960