Irvine, CALIFORNIA – June 23, 2023
Celebrating Pat Fuscoe's Remarkable Career
PAT FUSCOE TO RETIRE – CONGRATULATIONS AND THANK YOU PAT!
As Fuscoe Engineering wraps up our 30th anniversary, completes the transition to becoming 100% employee-owned, and unveils a new corporate office and logo, we want to salute our founder and chairman Pat Fuscoe and celebrate his 50-year career as he enters retirement at the end of this month.
Pat founded Fuscoe Engineering in 1992 with an innovative approach, which included participative and transparent management, consensus building within teams, spreading responsibility and accountability to all staff, and sharing the rewards of successful work. Pat's years of practice also led him to realize the value of full circle thinking® and the practicality of using a more eco-adaptive® approach to engineering.
Recognizing the success of Pat's vision, Fuscoe Engineering was named the #1 Mid-Size Civil Engineering Firm in the Nation in CE News Magazine's "Best Civil Engineering Firms to Work For" Contest; has ranked as one of the Top 15 firms in Orange County Business Journal's annual Top 100 Engineering Companies List; has been in the Top 75 of The Zweig Letter Hot Firm List; and received Habitat for Humanity Orange County's Vision Builder Award.
Pat himself was presented with ASCE-OC's distinguished Engineer of the Year Award and was recognized by Orange County Business Journal with an "Excellence in Entrepreneurship Award". In addition, Pat has the distinction of being awarded an "Entrepreneur of the Year® Regional Award" by Ernst & Young and was one of three finalists of the "National Ernst & Young Entrepreneur of The Year® Awards".
While the awards have been appreciated, Pat is fueled by his passion for people. He built a loyal following of clients and staff. More recently, he expanded his mentoring beyond the Fuscoe team and has been a guest lecturer at UCI, USC and Chapman University. Although Pat is stepping down, no doubt his vision, legacy and passion will carry on to the current and next generations of Fuscoe employee-owners. We are proud to keep the name "Fuscoe Engineering, Inc.", which has become renowned in the industry for providing innovative design, professional expertise and heroic service in creating remarkable places to live, work, learn and play.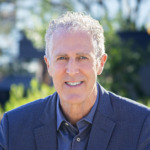 "Congratulations and thank you, PAT, for all your achievements!"
John Olivier, PE | CEO/President
For additional information please contact:
Robin Robinson
Principal/Director of Marketing
rrobinson@fuscoe.com
949.474.1960