IRVINE, CALIFORNIA – November 20, 2020
Robin Robinson Honored with Prestigious BJ Stewart Women's Achievement Award
Fuscoe Engineering, Inc. is very pleased to congratulate Robin Robinson, a Fuscoe Principal and its Director of Marketing, recipient of the celebrated 2020 B.J. Stewart Women's Achievement Award. The B.J. Steward Award was presented at the 2020 SoCal Honors event, which recognizes the Building Industry Association of Southern California's members for their efforts and contributions.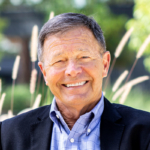 "Robin is truly deserving of this honor. Her commitment and contributions to Fuscoe Engineering, our clients and the A-E-C industry are beyond measure, and she continues to inspire us all with her creativity, drive and enthusiasm."
Patrick Fuscoe, PE, CEO
Robin is a passionate, genuine and undeniably talented professional who is well known and highly respected throughout Southern California's A-E-C industry. Robin oversees the marketing, public relations and sales activities of all four Fuscoe offices in Irvine, San Diego, Los Angeles and Ontario, and is an active member of the Building Industry Association of Southern California, Urban Land Institute, Society for Marketing Professional Services, Los Angeles Headquarters Association and Central City Association of Los Angeles. Robin is a dynamic, inspiring leader and oversaw Fuscoe's exciting branding campaign that completely transformed Fuscoe's corporate image, bringing the company national and local recognition. The company tagline, full circle thinking®, has become an underlying approach that guides how the firm operates and the way each project thoughtfully integrates the built into the natural environment in a creative and responsible manner. Robin continually reinforces the Fuscoe brand with her innovative marketing solutions, strategic client support and warm, personable style. She brings a natural gift of energy, sincerity and service to Fuscoe's clients. Robin is truly dedicated to her work and family, and also generously makes time for activities and organizations that benefit the community, including Families Forward, HomeAid Los Angeles, HomeAid Orange and Child Creativity Lab. Robin lives in Irvine with her husband, Burr. They have two adult daughters, Marissa Tilton and Kelli Robinson.
For additional information please contact:
Laura Goforth
Regional Marketing Manager – Irvine
lgoforth@fuscoe.com
949.474.1960