SAN DIEGO, CALIFORNIA – April 12, 2023
Bryan Smith promoted to lead the San Diego Office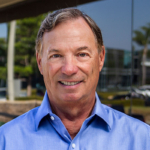 "Bryan has both top leadership skills and outstanding professional experience and expertise. I am proud to have mentored him through the years and applaud his rise in responsibility to the demanding position of Fuscoe Principal/San Diego Regional Manager."
Eric Armstrong, PE | VP, Regional Offices
New San Diego Regional Manager, Bryan Smith
Bryan is noted for his exceptional diligence as well as his strong leadership and creative problem-solving abilities. He has extensive experience in designing complex and challenging projects, from higher education, commercial office buildings and retail centers, to urban infill and mixed-use residential developments in the San Diego/Imperial Valley region. Through his many projects within San Diego, Bryan has developed strong working relationships with City staff and an in-depth understanding of the City's processing requirements. He thrives in the challenging environment of the downtown San Diego market and has led many remarkable projects.
RADIAN 9G TOWER

Downtown San Diego, CA | Cisterra

EUROFINS CONVOY COURT

San Diego, CA | Eurofins Advantar Laboratories, Inc.

MT. ETNA AFFORDABLE HOUSING

San Diego, CA | Chelsea Investment Corporation

CEDAR & KETTNER

Downtown San Diego, CA | BRIDGE Housing Corp.

MODERA

(pictured)

Downtown San Diego, CA | Carrier Johnson + CULTURE

UC RIVERSIDE, THE BARN

Riverside, CA | SVA Architects for UCR

HOME DEPOT MISSION VALLEY

San Diego, CA | Home Depot

SCOTTISH RITE MISSION VALLEY

San Diego, CA | Scottish Rite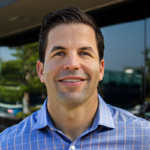 Fun Facts About Bryan
What's your favorite sport to play?
What do you enjoy in your free time?
Anything outdoors - Camping, concerts, sports
What's your favorite TV show?
For additional information please contact:
Toni McMahon
Regional Marketing Manager, San Diego
tmcmahon@fuscoe.com
858.554.1500