SAN DIEGO, CALIFORNIA – June 8, 2021
Marty Smith Promoted to Mapping Manager Serving the San Diego Region
Marty has 20+ years of land survey and mapping experience throughout Southern California. Over the years, his responsibilities have included field-to-finish data management, utilizing various CAD platforms; analysis of survey data; preparation of land title descriptions and exhibits; right-of-way engineering; and the preparation of maps, title documents, reports and project exhibits. Marty has worked on large projects, which include subdivision of land, property acquisition and preparation of records of survey. He is highly knowledgeable in the use and application of AutoCAD LDD and Civil 3D. In his position at Fuscoe, Marty is also responsible for proposal preparation, managing staff resources, coordination, budget and schedule management, and quality control.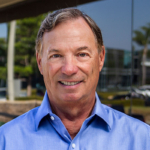 "Marty's passion for his work and commitment to accuracy greatly contribute to the success and effectiveness of Fuscoe's well-respected mapping team."
Eric Armstrong, PE, San Diego Regional Director
As a Fuscoe Mapping Manager, Marty applies his extensive experience working on public and private assignments, including projects in the transportation, land development, water and energy fields. He has provided survey and/or mapping services for numerous significant projects in the past, including San Diego Downtown Station Improvements and on-call work for SANDAG, Newland Sierra Master Plan, Sunrise of Oceanside, Mission Gorge Apartments, Scripps Mesa, Palomar Athletics Complex, The Point retail center, Lincoln Master Plan – The Groves, Santa Ana Street Car Project, California State Parks and Riverside County Regional Parks on-call, Metropolitan Water District on-call, AT&T Southern California and Southern California Edison on-call, The Roy & Patricia Disney Family Cancer Center, Cities of Pasadena and Montebello on-call, Chapman University on-call, and hundreds of ALTA surveys throughout California for various clients.
Marty and his wife, Sally, are residents of La Habra and their son, Ehren, serves in the U.S. Navy at the Naval Nuclear Power Training Command in Goose Creek, South Carolina.
For additional information please contact:
Toni McMahon
Regional Marketing Manager – San Diego
tmcmahon@fuscoe.com
858.554.1500