IRVINE, CALIFORNIA – February 21, 2023
Eric Armstrong,
Oriana Slasor, and
Ian Adam promoted to
Vice Presidents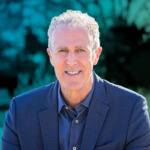 "Each of these remarkable individuals has contributed enormously to Fuscoe Engineering's growth and success. These multi-faceted leaders are truly dedicated to quality, service and innovation, and bring exceptional value to Fuscoe and our clients."
John Olivier, PE | CEO/President
Eric Armstrong, PE
VP, Regional Offices
As the founding principal of the firm's San Diego regional office, Eric is the perfect choice to serve as Vice President over Fuscoe's three regional offices in San Diego, Ontario and Los Angeles. He has earned the trust and respect of his clients and industry colleagues and is known for his inspirational, high-energy leadership approach, which keeps his teams motivated and on their toes! Eric is charging ahead with great plans for Fuscoe's future.
TOWN & COUNTRY RESORT

(pictured)

San Diego, CA | Lowe Enterprises

SWEETWATER VISTAS

Spring Valley, CA | KB Home

THE SOCIETY LUXURY APARTMENTS

San Diego, CA | Holland Residential

NEWLAND SIERRA

San Diego, CA | Newland Communities

THE POST

San Diego, CA | HV Companies

RANCHO TESORO MASTER PLANNED COMMUNITY

San Marcos, CA | Brookfield Residential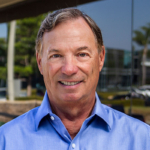 Fun Facts About Eric
What style from your childhood makes you cringe now?
If you could be any super hero who would you be?
What's the scariest thing you ever did?
Paddling out in 10 foot plus surf at Laniakea
Oriana Slasor, PE
VP, OC Engineering
Oriana will have oversight of Fuscoe Irvine's four civil engineering practice studios: Urban Infill, Master Plan, Commercial and Residential. An exacting professional with exceptional design skills, she will lend her expertise and leadership to staff training, technical capabilities augmentation and quality assurance. Oriana's calm, reassuring manner and undeniable know-how are treasured by both her clients and staff!
Oriana's Notable Projects
VILLAS FASHION ISLAND

Newport Beach, CA | Irvine Company Apartment Communities

THE VILLAGE SANTA MONICA PROJECTS (pictured)
Santa Monica, CA | The Related Companies

VISTA MONTEREY APARTMENTS

Corona, CA | SRG Residential

JEFFERSON CENTERPOINT APARTMENTS

Placentia, CA | JPI

RITZ CARLTON RESIDENCES/VEA HOTEL

Newport Beach, CA | Eagle Four & Lyon Living

NEPTUNE MARINA

Marina del Rey, CA | Legacy Partners/Greystar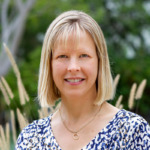 Fun Facts About Oriana
What style from your childhood makes you cringe now?
What's the last book you read?
What's your favorite sports team?
Ian Adam, CPSWQ, QSD/P
VP, Specialty Practices
Ian has efficiently led Fuscoe's Stormwater Management Team for over 20 years, and now as Vice President, his role has been expanded to include Fuscoe's Survey, Mapping and Geospatial Technology services. Dedicated and driven, Ian's primary goals are to expand Fuscoe's reach and offerings in each of these Specialty sectors and incorporate the latest technology and services on behalf of our public and private clients.
DEL MAR FAIRGROUNDS PROJECTS

(pictured)

Del Mar, CA | 22nd District Agricultural Association

CITY OF ANAHEIM NPDES STORMWATER PROGRAMS

Anaheim, CA | City of Anaheim

LONG BEACH SOUTHEAST AREA & MIDTOWN SPECIFIC PLANS

Long Beach, CA | City of Long Beach

AI TRASH DETECTION SERVICES

Orange County, CA | Orange County Municipalities

SAN BERNARDINO GENERAL PLAN UPDATE & DOWNTOWN SPECIFIC PLAN

San Bernardino, CA | City of San Bernardino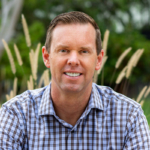 Fun Facts About Ian
What's the last thing you watched on Netflix?
What's your favorite sports team?
For additional information please contact:
Robin Robinson
Principal/Director of Marketing
rrobinson@fuscoe.com
949.474.1960